Tokyo is a great town for entertainment and travel, but it is also a great town for exercise.
皇居ランニング(Koukyo running, or imperial palace running) is the nickname for a famous course for joggers and runners that spans around the imperial palace of Japan.
The course is popular for office workers working in Tokyo because the imperial palace is in the center of the Tokyo business area. Some people do koukyo running before or after work.
In this article, we will talk about koukyo running, covering the course, manners, and how to enjoy koukyo running.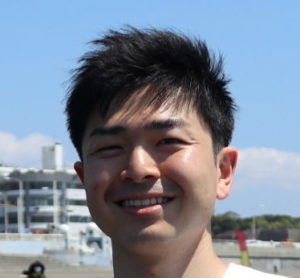 Atsuya
Koukyo running is a must-run course when you come and stay in Tokyo!
It's really great to run while seeing the imperial palace and Tokyo's business town!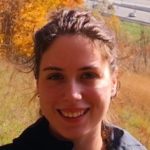 Justina
What is 皇居ランニング (Koukyo running)?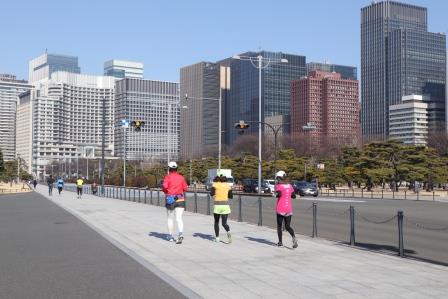 Koukyo running is running around the Japanese imperial palace, or in other words, the emperor's home.
The course is around 5km and is relatively easy. There is a 30 meter difference between the lowest elevation and highest. The most difficult part is the small hill, but it should be okay even for beginners. The entire course is paved, too, so you won't be running on rough terrain. If you're an advanced runner, this course should be no problem!
Another good point of this course is that there are no traffic lights. You won't be bothered from long traffic lights!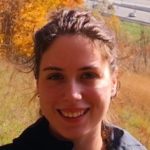 Justina
If you're a beginner runner, you can run one loop in 30~40 minutes!
It was a great workout! We did 2 loops.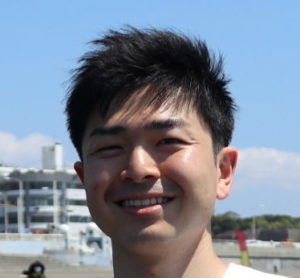 Atsuya
Where is starting point and goal?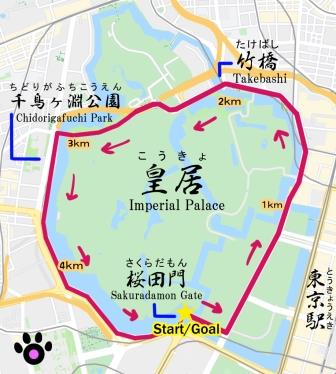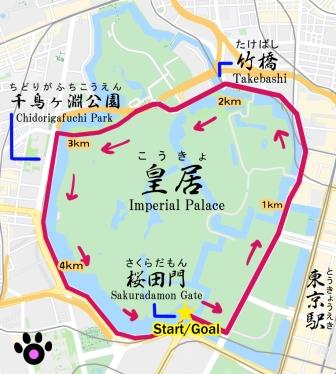 The start point is not official, but most people start in the public square in front of 桜田門 (Sakuradamon Gate). The large square is great for warming up and cooling down from a run! This starting point is popular because if you start from there, your run begins on a flat course, goes uphill, and then downhill, so it doesn't start too hard.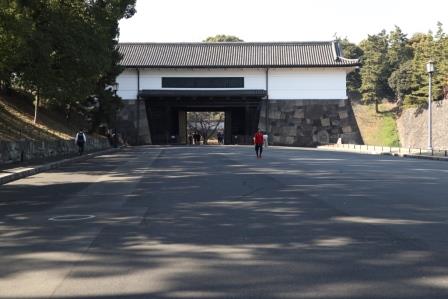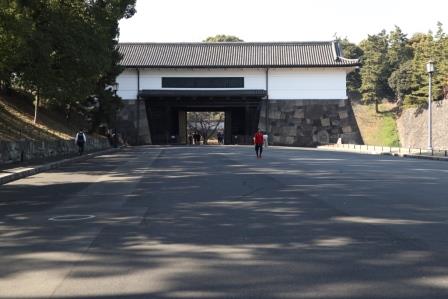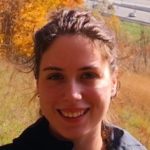 Justina
We started from Sakuradamon Gate. It felt special when went through the old Japanese gate!
Running the course counterclockwise is like turning back the clock to the old era. You probably will feel something historical when you run around the imperial palace!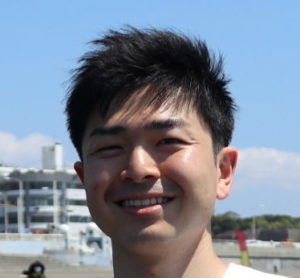 Atsuya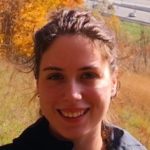 Justina
Let's see what koukyo running is like!
The flat course view from 桜田門(Sakuradamon Gate) to 竹橋(Takebashi)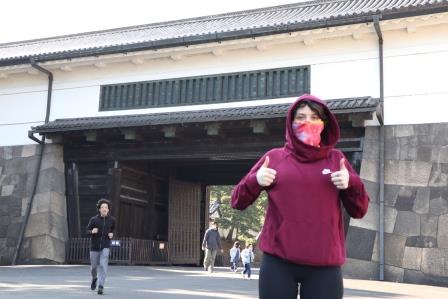 You'll need a mask to keep safe from the coronavirus!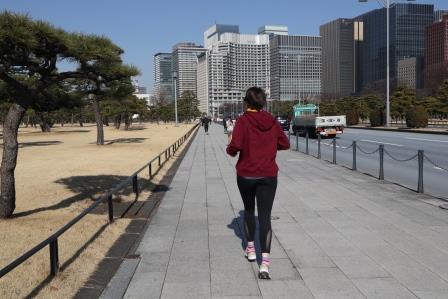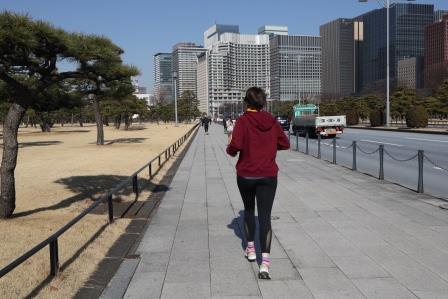 Flat course from 桜田門 (Sakuradamon Gate) to 竹橋 (Takebashi).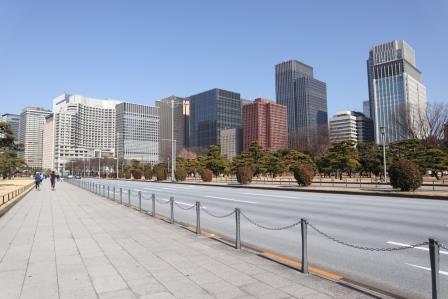 You can enjoy this view of the office buildings and great hotels in Tokyo!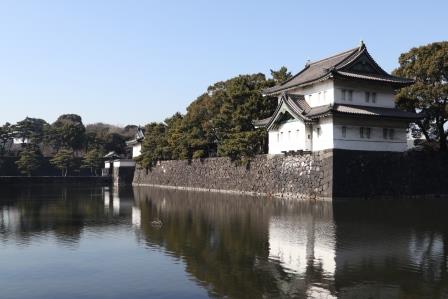 Opposite of the office buildings, you can see one of the castle-like buildings of the imperial palace!
The uphill course view from 竹橋(Takebashi) to 千鳥ヶ淵公園(Chidorigafuchi park)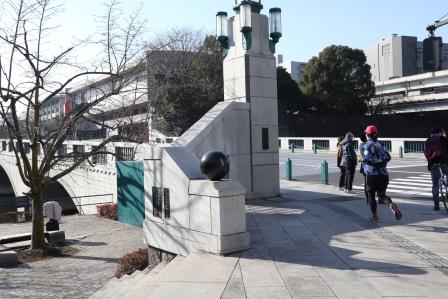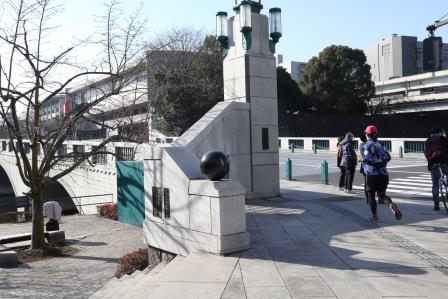 The uphill course starts from here, 竹橋(Takebashi).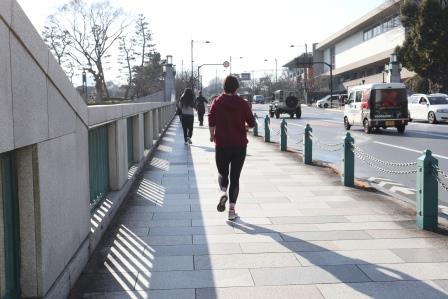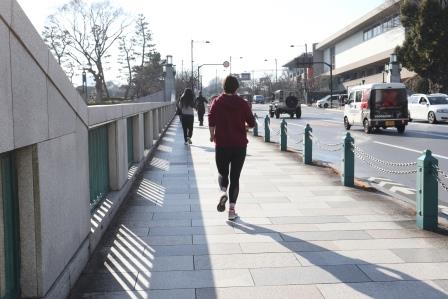 Let's go!!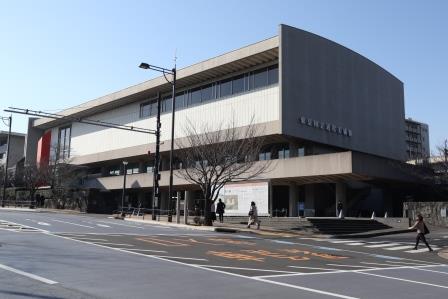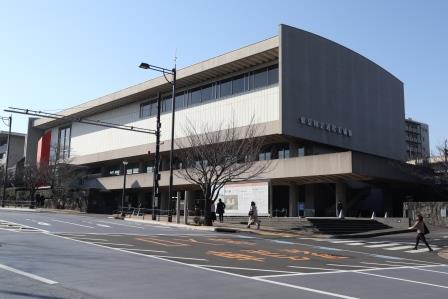 You can see the National Museum of Modern Art on your right!
The downhill course from 千鳥ヶ淵公園 (Chidorigafuchi park) to 桜田門 (Sakuradamon Gate)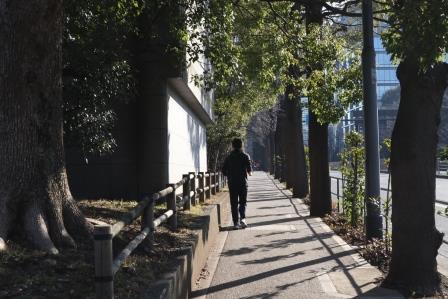 Going along 千鳥ヶ淵公園 (Chidorigafuchi park).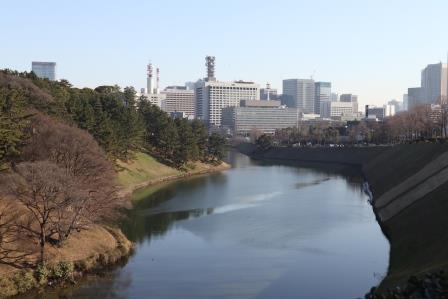 A great view after passing 千鳥ヶ淵公園 (Chidorigafuchi park).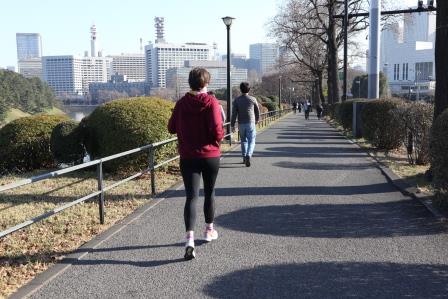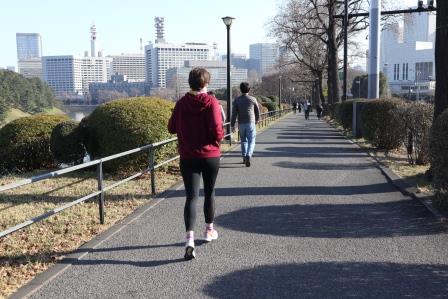 The downhill course from 千鳥ヶ淵公園 (Chidorigafuchi park) to 桜田門 (Sakuradamon Gate).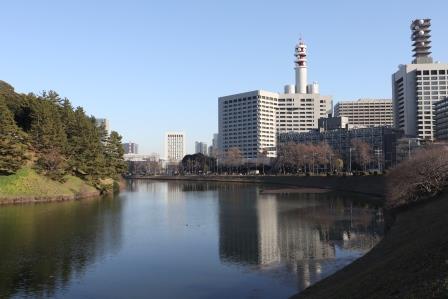 The last great view to the goal: 桜田門 (Sakuradamon Gate)!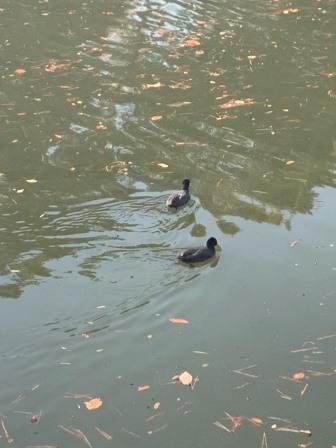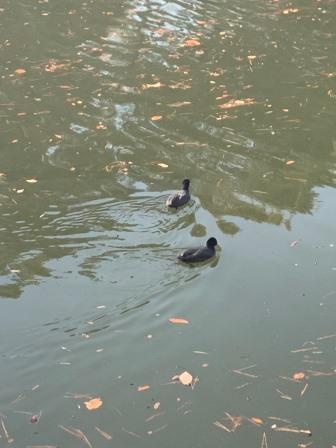 We ran around the glittering moat around the palace. Ducks and coots swam and searched for food. We even saw koi fish, a swan, and a heron!
Manners when you run.
NOTE
Pedestrians first. There are some tourists coming to see the imperial palace. So please be careful not to bump into them!
Run counterclockwise. You run counterclockwise when you run around the imperial palace!
Don't care about your time so much. Enjoy running. Some people care about the time they spend running for competitions and such, but there are many other people using the path, so sometimes you can't keep a fast pace safely. So don't care about the time so much, enjoy running, and bask in the beautiful view around the imperial palace.
Take your garbage back home. The imperial palace is a beautiful place. Don't throw plastic bottles or other garbage on the ground. The imperial palace course is for everyone. Let's keep it clean!
Respect each other. You are not running alone. There are many other runners and joggers who are on different levels of running than you. Let's enjoy imperial palace running with respect and consideration for each other!
Rest areas and bathroom information.
If you are tired, you can take a rest in some places! There is 千鳥ヶ淵公園 (Chidorigafuchi Park) in the middle of the imperial palace running course. We ran in the winter, but if you ever run in spring, there are sakura (cherry blossom) trees in Chidorigafuchi Park that will burst into bloom. It's a popular spot to go to hanami (flower viewing).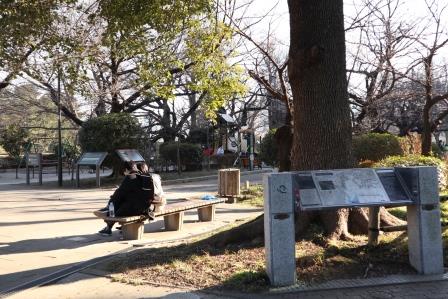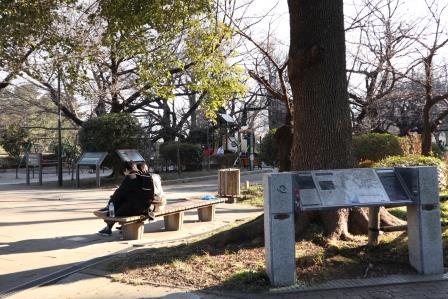 There are also many benches along the course!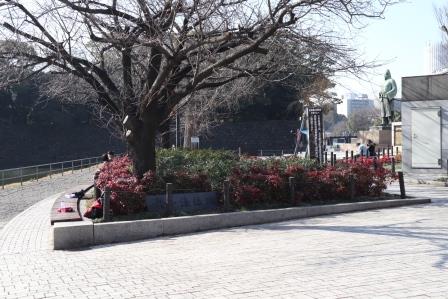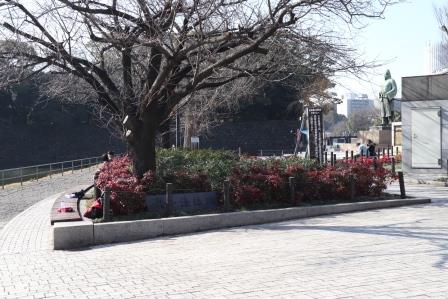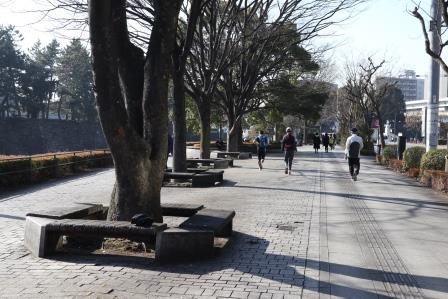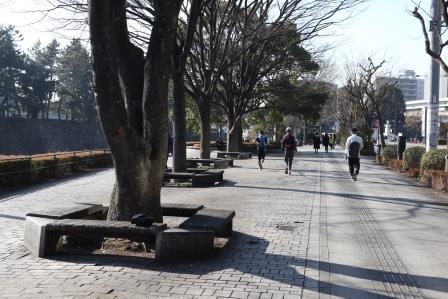 There are two bathrooms! One is in the square at the start, and another is right before Takebashi.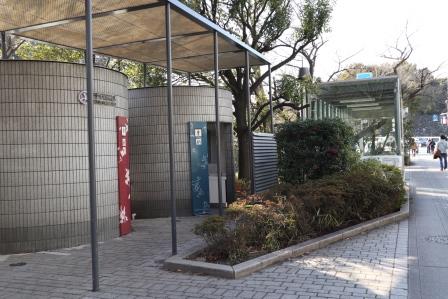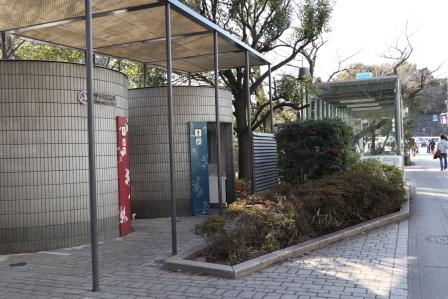 If you're ever in trouble, there are police around everywhere you can ask for help. After all, it's the imperial palace! There will be police boxes all over.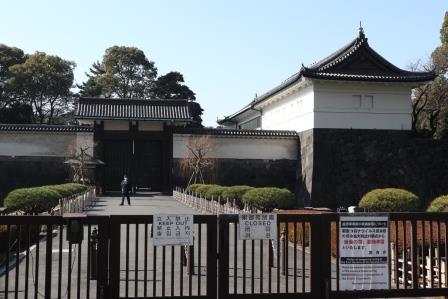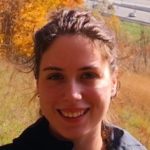 Justina
I think this is a safe course if you ever want to run alone!
Service center for imperial palace runners.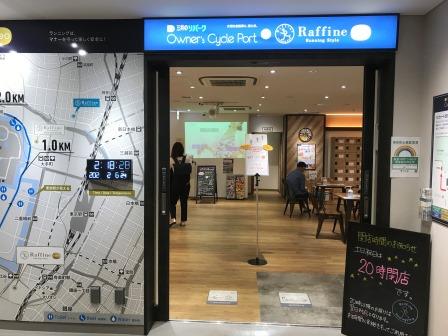 Raffine is a service center for runners on MB1 floor of the Tokyo Midtown Hibiya building. It has locker rooms, showers, and bathrooms! You can rent anything for running, so don't worry even if you don't have shoes, clothes, or other things for running.
It costs 800 yen for a locker room and shower service. It costs more if you use other services. It might be little expensive for just keeping your baggage and showering.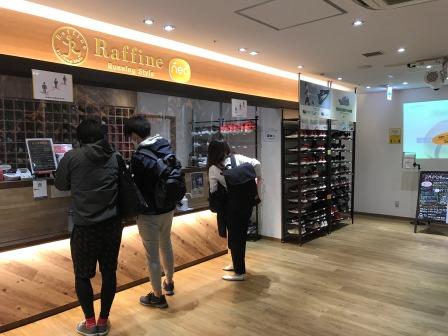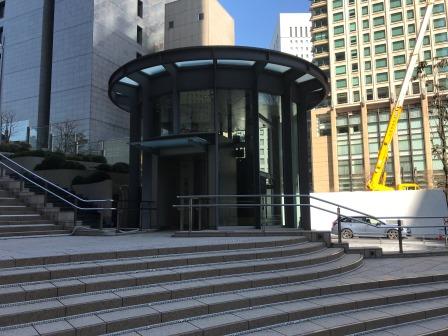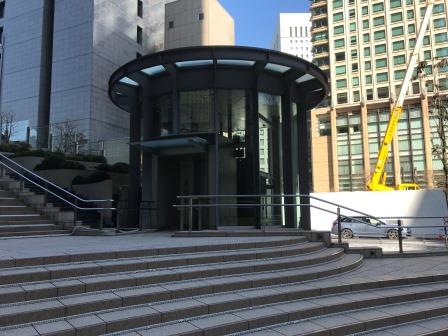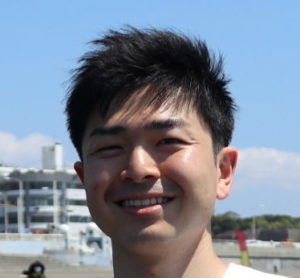 Atsuya
I recommend not to bring so much stuff!
It's little hard to find Raffine. A landmark you can look out for is the elevator in the picture above. It's outside of the Tokyo Midtown Hibiya building. Take the elevator down to Raffine on MB1!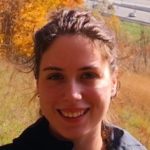 Justina
Running around imperial palace with feeling Japanese atmosphere of old and new!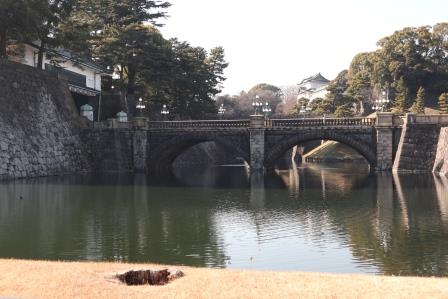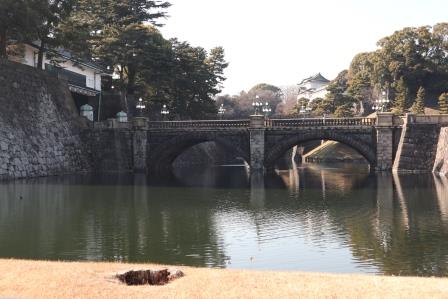 皇居ランニング (Koukyo running) doesn't have a long history. It started from 1964 and got famous in 2007 from the Tokyo marathon.
You can see old architectural structures and the moat of the imperial palace on your left while you 're running. On your right, you can see new office buildings and the bullet trains of Tokyo station.
You can get the unique feeling of old and new Japan that you can't feel with a normal running course!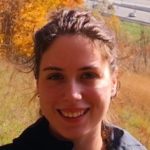 Justina
I felt the grandness of the imperial palace.
I imagined samurai running here!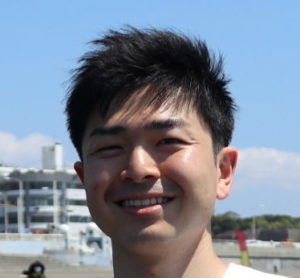 Atsuya